Weblings
Add a little colour and joy to your new browser tabs
⤓

Download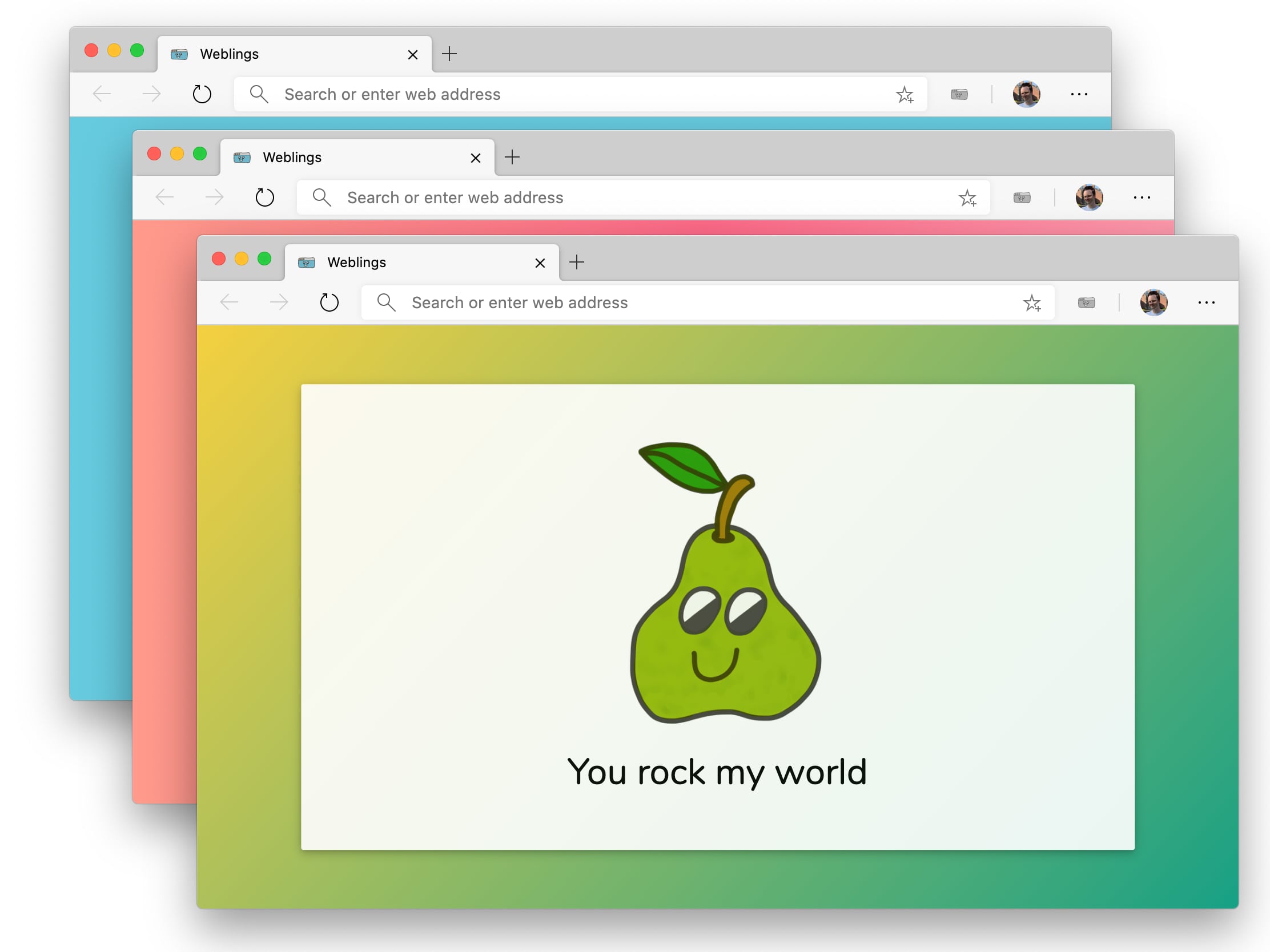 Open every new tab to a smile
Every time you open a new tab or window, one of the Weblings will appear with a heartening welcome, a lighthearted pun, or a spark of positivity to brighten up your day. The Weblings are an assortment of characters of my own creation.
Features
🌇 Four image sets - Get an appetite with the Foodlings or the Fruit and Veglings. Smile with the Scribblings or feel the warmth, (or the cold), with the Weatherlings
💬 Puns, positivity or greetings. You decide what you'd like them to say
🌈 Solid colour or gradient backgrounds
🎨 Customise it however you like, by mixing up the Weblings, dialogue and background sets
Too fun!! Thank you!