Scribblings
When an Emoji just won't do
⤓

Download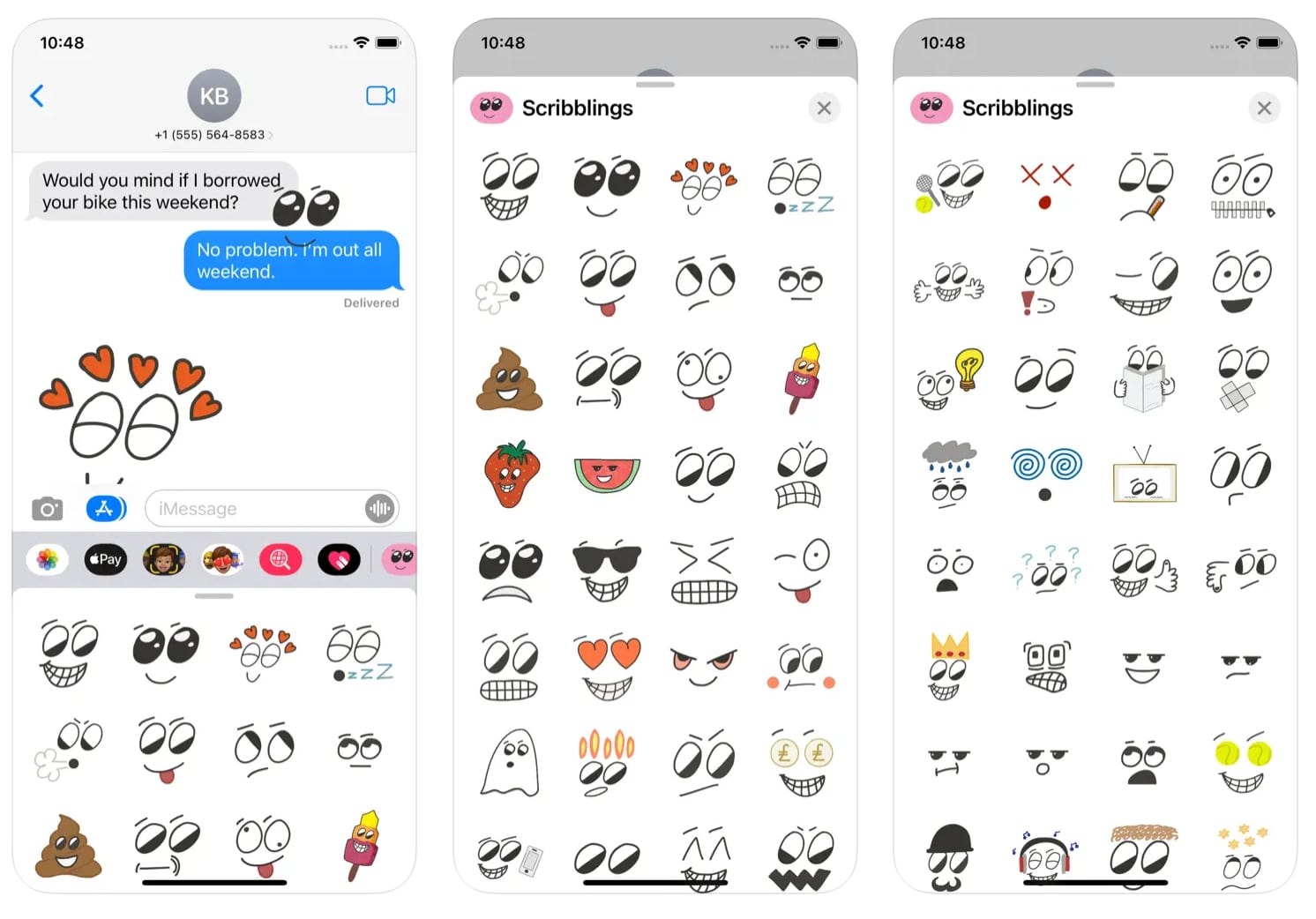 Scribble whilst you work
Consider sending a Scribbling to friends and family the next time you want to get your feelings across and your voice heard. With 81 unique characters to choose from you're bound to find one to suit almost every mood.
It's really easy to make Scribblings a part of your iMessage conversations. Either peel them out of the app and affix them onto existing chat bubbles or send them as large, standalone images. No matter how you do it, the Scribblings are sure to grab everyone's attention.
The Scribblings always manage to bring a smile to my face, and I hope they do the same for you too.